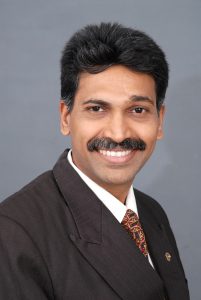 PRIME Educational Trust was established in the year 1997 at Nagapattinam, under the stewardship of Shri.N.Govindaraj to cater the needs especially of the poor and the down-trodden in providing better education at various fields of study.
 Adhering to the rules and regulations that are all in force, the trust renders its services for the development of spiritual knowledge, morality , social undertaking, good habits in life, realization and awakening of consciousness and actualization of truth, purification of soul, mind and body universal brotherhood, schemes for universal peace to perform the duties in absolute faith, understanding sincerity steadfast and service mindedness for the welfare of human society and nation and world at large.
About the chairman
Basically an Engineer, Mr. N. Govindaraj proved himself as an able administrator and social worker. As a Rotarian he is an all-time stalwart aiming at perfection in all his endeavours by putting his vision and mission not in mere success but in achieving the best throughout.  His far-fetched thinking along with his yeoman service has given birth to educational institutions to mint out future builders of India by and large.
Board of Management

Mr. N. Govindaraj
Chairman
Mrs. RevathiGovindaraj
Secretary
Mr. A.V. Balu
Director
Mr. R. Ramadass
Director
Mr. R. Paulraj
Director